About Us.
IT'S NOT ACTUALLY ABOUT 'US'
Most businesses use this page to bore you with tales of how good they are. They don't realise that this page should not actually be 'about us' but instead should be about how I help 'you'.
You are probably here because you have a marketing problem you want solved. That's what I do; I solve marketing problems. So it is important you and I ask three crucial questions:
What problem are you trying to solve? Yes, I know you want more customers/revenue but we need to think more deeply than that.
On a scale of 1-10, how painful is the problem?
What would happen if you did nothing about it?
Once we've figured all that out I can have a look at what marketing tactics you've tried in the past and come up with ideas that I think can work for you. Mostly I'll focus on unpacking your expertise and turning it into awesome content that will attract, convert and retain customers.
APPROACH.
PRACTICAL SOLUTIONS.
I'll spend time understanding your business and considering which combination of marketing tactics will give you the best results from:
01. PAID.
This doesn't just include your traditional advertising but also tactics such as social media advertising and Google Adwords.
Engaging content that demonstrates your expertise and builds trust at each stage of the buyer decision process. Think blogs, whitepapers, case studies, infographics, podcasts, video etc
Massively powerful but usually under-utilised, your networks, both formal and informal, is one of the most cost-effective tactics you can strengthen.
MKTG Skills.
QUALIFIED & EXPERIENCED.
I'm different to a lot of other marketers because I actually have marketing qualifications (Master of Marketing with Distinction), massive experience and I teach marketing at UC. Not only do I understand the theories of marketing but I've been applying and teaching them for a long time and in many different situations.
DRINKING LONG BLACKS
100%
WHAT THAT MEANS FOR YOU.
I'll use these skills to give you practical advice while following one of my guiding principles – "I'll never tell you to do something I wouldn't do myself if it was my business".
FAV PROJECTS.
Luton Weston
ips0o
2017-05-17T11:33:35+00:00
Blumers Lawyers
ips0o
2017-05-17T11:32:18+00:00
Touch Football Australia
ips0o
2017-05-17T11:31:49+00:00
Critique Accounting & Bookkeeping
ips0o
2017-05-17T11:27:14+00:00
Clients.
I can tell you whatever I want; hey, it's my website! However, I'm super proud of all my clients and here is what a few have to say about me.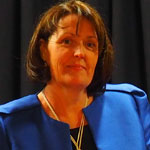 "Your work always helps us present our business in the best possible light. Thank you for all your efforts (and speediness!)."
LOUISE MAYO – Bull & Bear Special Assignments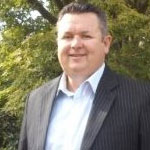 "Daniel, fantastic job on our website and marketing! Dealing with you was exceptionally simple for us. Thank you."
GERRARD HEFFERNAN – HLS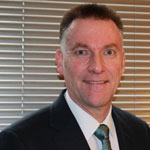 "Great job on our marketing. We get a great deal of positive feedback on the site and I'm very happy with the outcomes."
JOHN HOWARTH – Tanner James Management Consultants
Contact.
LET'S TALK.
What can I help you with? Hit me up using the form below or give me a call on 0411 377 725. Speak soon. #ilovecoffee